Welcome to Safepul.
Designs for work


It's arrived......   A tool for couriers and Pallet Delivery drivers.    

SAFEPUL

 is the patented pallet puller with attitude. Gone are the days when we get down on all fours to strap a pallet. 

Putting holes in a good pair of jeans. Wearing out the elbows of a nice shirt.  

The forklift damaging the side of your van trying to get the forks under the pallet.  No more standing next to the forklift truck and the threat of it running over your feet whilst you hold onto the strap.                                                   SAFEPUL cheaper and easier alternative to a Pallet truck                                                                      Straps and other incomplete products.


What makes Safepul a Leading Pallet Puller ?
We are the first to make clear how the pallet puller should completely be used, safely.
We supply this information with the product when purchased.
We also display this on our site. Our elongated hook goes to the central stump of the pallet,
Making a better weight distribution.
How does this Pallet Puller work ?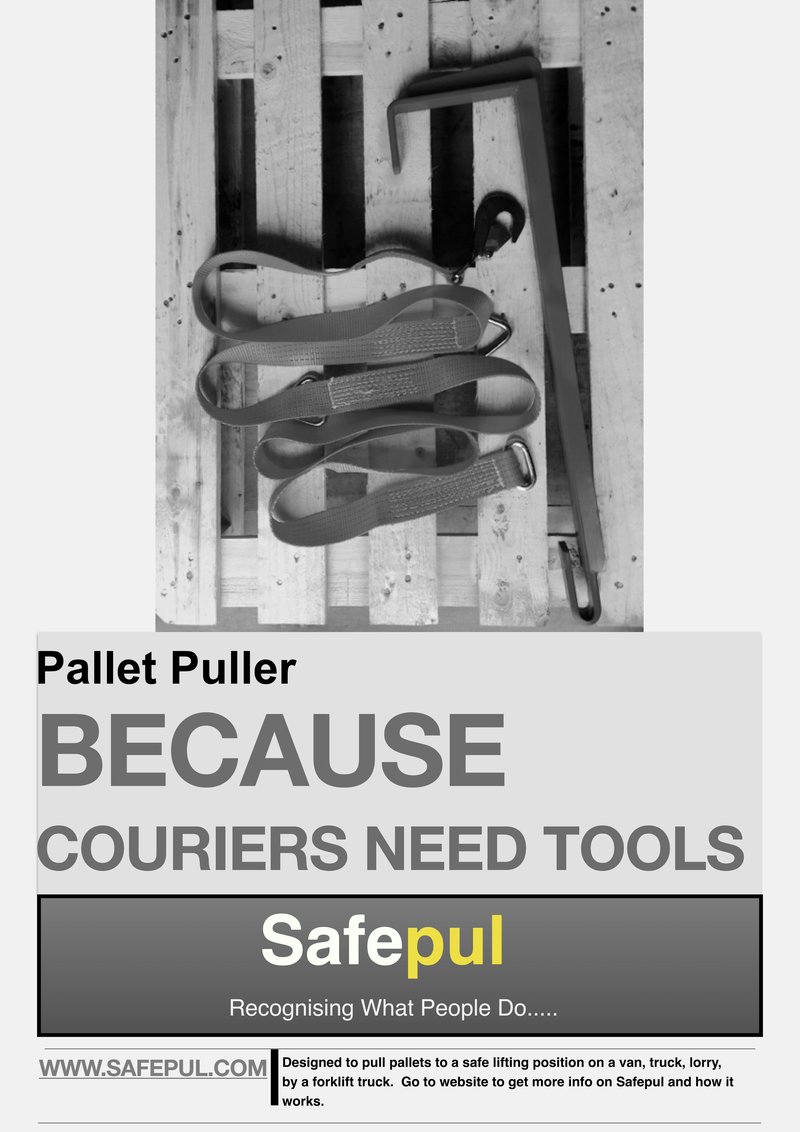 Check out: How it works
Why this design ?
We wanted a Pallet Puller that could go to the central stump of the pallet.
It was also important that this pallet puller could be easy to store.
Is the pallet puller adjustable ?
Yes, You have two D-link adjustments in the strap. Secure to forklift with a safety hook. With our 5m product you get 3 D-link adjustments
Safepul is designed to pull up-to 1 tonne on a ply lined vehicle floor.
How Long will this tool last ?
The prototype for this product is still going after four years. So, With good care, Dry storage, Using the product as described. This could out-last your vehicle. (caution: its good practice to check for wear and tear before use)
We hope your finding this site easy to navigate and purchase from, Get in touch let us know.
Call 01992661160